Common Mortgage Types: An Explainer
By Josh Friesen , Contributing Writer
Are you shopping mortgages and struggling to understand what products best fit your needs? To help clear up your confusion, we've listed the most common mortgage types along with their advantages and disadvantages. We've also provided information on who should consider each type of loan.
Once you've narrowed down the type of financing you're after, contact Alpine Mortgage Planning. Their lending pros will walk you through the entire process and get you the best available deal.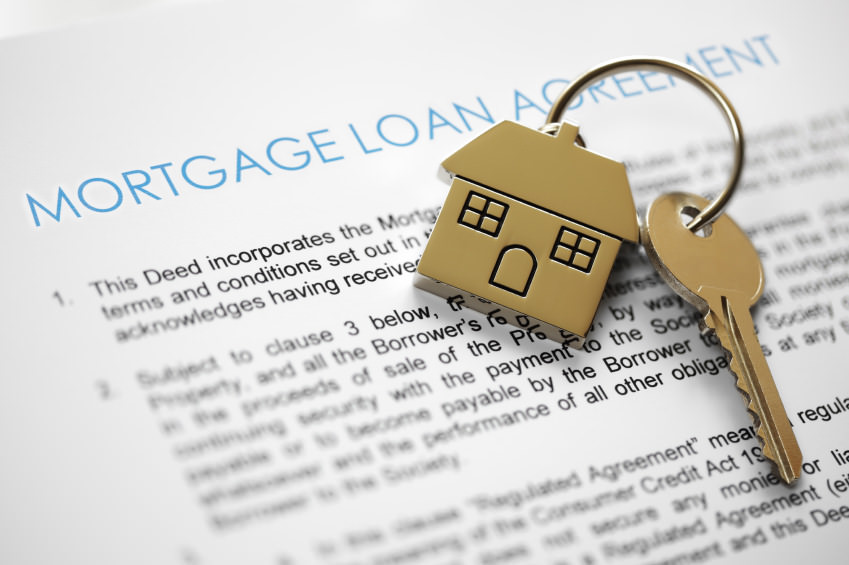 Fixed Rate Conventional
Description: A fixed rate loan offers a stable interest rate amortized over the life of loan, which are most often set in 15, 20, or 30 year terms.
Advantages: Your monthly payment stays the same over the entire life of your loan.
Disadvantages: If interest rates drop after you've locked in your loan rate, you may be stuck with a higher monthly payment.
Consider If: You plan on staying in your home long-term and desire the security of a predictable monthly payment.
Adjustable Rate (ARM) or Variable Rate
Description: A variable rate mortgage or ARM usually offers a low introductory interest rate over a 3, 5, or 7 year term. After the initial-rate period ends, the interest rate fluctuates based on market trends.
Advantages: Introductory rates are often lower than rates for conventional mortgages, offering short-term savings.
Disadvantages: If interest rates rise after your initial-rate period your monthly payments could go up.
Consider If: You're confident you'll be out of your home before the end of the initial-rate period or you plan to refinance.
Interest Only
Description: A borrower pays only the mortgage interest, in monthly payments, over a fixed term.
Advantages: Without paying principle, monthly payments are often less than fixed rate or adjustable rate loans.
Disadvantages: With Interest Only loans, the balance is often due in a lump sum after the initial period ends. This could mean significantly higher monthly payments or facing a large lump sum payment.
Consider If: You plan to live in the home for only a short amount of time or have confidence you can handle the larger payment down the road.
FHA Loans
Description: Allows buyers who may not qualify for a conventional mortgage to obtain financing with a lower down payment.
Advantages: First-time homebuyers or individuals who may not qualify for traditional funding have better access to home financing.
Disadvantages: Not everyone will qualify for FHA funding and even if you do, there may be restrictions on how much you can borrow or what types of property you can buy.
Consider If: You're a first-time homebuyer or have low income and/or challenged credit.
VA Loans
Description: These loans are offered through the US Department of Veteran's Affairs to eligible Veterans, active duty personal, or surviving spouses.
Advantages: VA Loans offer competitive rates, often with low or no down payments.
Disadvantages: As with FHA loans, the size of your loan may be limited.
Consider If: You're a veteran, active duty personnel, or surviving spouse.
Jumbo Loans
Description: Jumbo loans are for amounts exceeding $417,000 (or $625,000 in Alaska and Hawaii), which is the maximum Fannie Mae and Freddie Mac are willing to purchase.
Advantages: Jumbo Loans make it possible to purchase large homes and help finance home purchases in states with high home costs.
Disadvantages: Jumbo loans often require 20% down payments and interest rates can be .25-.50 higher than comparable conventional loans.
Consider If: You want to purchase a large home or live in a high-cost area.
Reverse Mortgage
Description: Reverse Mortgages are for seniors aged 62 and older with substantial equity in their property. With this loan, the lender pays the borrower a fixed monthly payment for as long as they live in their home.
Advantages: Allows seniors to convert their home equity into cash, which is often used for living expenses. The loans and interest don't have to be paid back as long as the borrower lives in the home.
Disadvantages: Often an area of fraud by unethical lenders who prey on the elderly. If you're considering a Reverse Mortgage, make sure your lender is reputable and the loan is federally insured.
Consider If: You're retired and need extra monthly income.