Get More Offers with the Perfect Listing
By Josh Friesen , Contributing Writer
So you've decided it's time to put your home up for sale. Great! So how do you turn that decision into multiple offers? Follow these tips and your home will become a listing that buyers can't resist.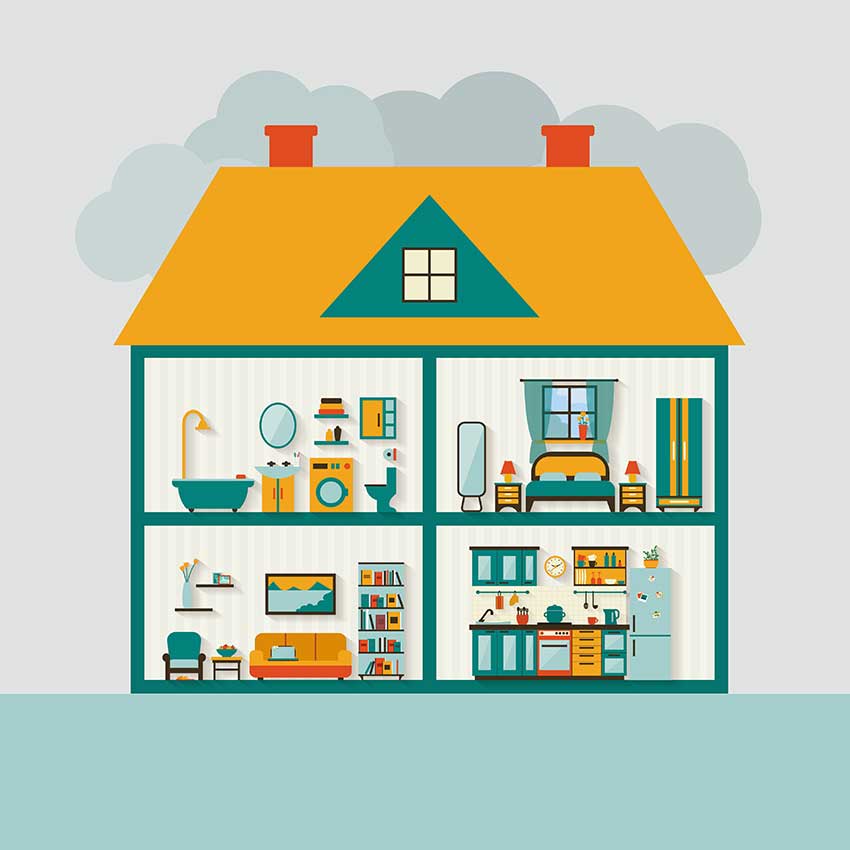 1. Partner with a Pro: Many sellers believe they'll make more money by selling their home without the help of a Realtor, when in reality, those fees are a bargain compared to facing the market alone. Good Realtors will market your home to more potential buyers, help you make important pricing decisions, walk you through the negotiation process, and protect you from making uneducated choices.

2. Look at Your Home Though a Buyer's Eyes: When you're selling your home, it's easy to view it through distorted lenses. After all, you've loved living there for years, so of course everyone who sees your listing will fall in love the same way you did. It's important to remember that your home is one in a long list of homes that buyers will tour. So when you decide to put your home up for sale, look at it critically. What are its advantages? What are its disadvantages? What makes it stand out? What's its greatest weakness? The critical insight you'll gain through this process will help you address your home's shortcomings and highlight its strengths in your marketing efforts.

3. Separate Emotion from Your Pricing Strategy: This point is connected to the last, in that sellers often think their home is worth much more than the market does. This is often wrapped up in the emotion sellers have for the home they've decided to leave. A good Realtor will be your best ally here. They'll conduct a market study and offer an informed opinion on the true market value of your home.

4. Spruce Up: Buyers will be attracted to homes that appear the most livable from the start. This doesn't mean performing costly renovations, though that may be a good strategy in some cases. This simply means making sure your lawn is mowed and your landscaping is tended. Maybe apply a fresh coat of paint to the trim and shampoo your carpets. If a buyer can picture living in your home the moment they step through the door, your chances of getting offers skyrocket. 

5. Stage & Photograph: During a showing, you want your home to be the focus, not that ugly couch you always regretted buying and haven't gotten rid of yet. To make your listing ideal, it's important to eliminate as much clutter as possible, and stage what's left in a way that accentuates your home's best features. Consider hiring a staging service to help make these decisions. Once your home is decluttered and positioned to the nines, take great photographs to include with your listing. If buyers are attracted to your photos, then tour your home and see those photos come to life, offers will soon follow.

6. Allow Showings on Demand: In order to get offers, buyers need to be able to tour a listing at their convenience. While this may not be ideal for the seller, it's a short-term sacrifice for a long-term gain. Give your Realtor guidelines on how much notice you'll need for a showing (say, an hour), and when that call comes in, get out of the house for a few minutes. Also consider installing a lock box so tours can be conducted while you're at work or out and about on the weekends.

7. Be Willing to Negotiate: Once you do receive an offer, remain open to negotiation. Your Realtor will be a valuable ally in determining which stipulations are realistic and which are not in your best interest. Try viewing potential buyers as business partners rather than adversaries and you're likely to see a better result.
In the end, your home is a product that needs to be marketed deliberately. By taking these simple steps, you'll ease your stress through the selling process and receive better offers along the way.